---
"Water Reclamation in Israel &
Environmental Preservation of the Samaria Region"
by Dr. Yaakov "Kobi" Anker Tuesday June 12, 2012, 7:00 pm


at Lawrence Family Jewish Community Center - Library (upstairs)
4126 Executive Drive, La Jolla, CA 92037
(between Genesee Ave. and Regents Rd.; 1 block north of La Jolla Village Dr.)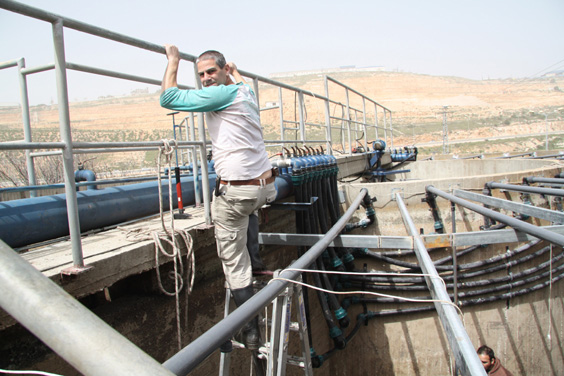 Dr. Anker will describe his work in water reclamation and other environmental projects at Ariel University Center. He will tell about his experiences interfacing with Palestinian groups, which often presents challenges.
He is Environmental Research Coordinator at the Samaria and Jordan Rift Regional R&D Center (Applicative research institute of the Ariel University Center and the Israeli Ministry of Science and Technology). He has a Ph.D. in Geophysics from Tel Aviv University.

Light refreshments
Donation of $5 will be appreciated.

Sponsored by:


San Diego District of the Zionist Organization of America (ZOA)



and

Friends of Ariel University Center

with support from Jacobs Family Fund.


Parking: JCC has a lot in front and a larger one in back, or on street. (Status of parking structure unclear as of this writing; look for sign; JCC can only stamp parking tickets if prearranged with the garage.)

Ariel University Center, located in Ariel in Samaria, is Israel's up-and-coming eighth university, which will soon achieve full university status.

We recently had the honor of hosting Mayor Ron Nachman of Ariel.
Samaria and Jordan Rift Regional R&D Center brochure
Ariel on map of Israel (Google Maps)

Ariel University Center of Samaria, Israel
Friends of Ariel University Center
---